Alcoholics Anonymous: The Story of How Many Thousands of Men and Women Have Recovered from Alcoholism
Listed by Members of Recovery Passions
Calling All Readers! Like The Site Library?
Help Spread The Word...Tweet Our Crazy Awesome Awesomeness!
Sponsored Ad
go back to library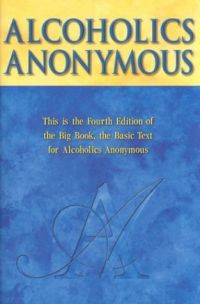 (click to view book on amazon.com)



AAWS
It's more than a book. It's a way of life.

Alcoholics Anonymous-the Big Book-has served as a lifeline to millions worldwide. First published in 1939, Alcoholics Anonymous sets forth cornerstone concepts of recovery from alcoholism and tells the stories of men and women who have overcome the disease. With publication of the second edition in 1955, the third edition in 1976, and now the fourth edition in 2001, the essential recovery text has remained unchanged while personal stories have been added to reflect the growing and diverse fellowship. The long-awaited fourth edition features 24 new personal stories of recovery.

Key features and benefits
· the most widely used resource for millions of individuals in recovery
· contains full, original text describing AA program
· updated with 24 new personal stories

People who list this book:





go back to library



















NO STINKY DATES Amazon Ads




What is Recovery?
Recovery News
Tools & Resources
Recovery Dating Sites
Online Dating Sites
Webcam Sites
Personals / Chat Sites
Miscellaneous