Recovery Zone, Vol. 1: Making Changes that Last - The Internal Tasks
Listed by Members of Recovery Passions
Calling All Readers! Like The Site Library?
Help Spread The Word...Tweet Our Crazy Awesome Awesomeness!
Sponsored Ad
go back to library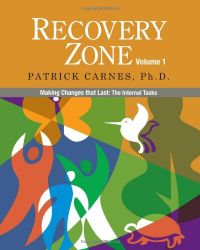 (click to view book on amazon.com)



Patrick J. Carnes
Stopping addictive behavior is the only way to start recovery. However, stopping the behavior is not enough to stay in recovery. True recovery is achieved by learning to cope with difficult situations and emotions. Dr. Patrick Carnes helps readers know how to deal with difficult affective states and guides them to a place of resilience so they can decide what is important in their lives. Readers will learn how live optimally in the Recovery Zone.

People who list this book:



go back to library



















NO STINKY DATES Amazon Ads




What is Recovery?
Recovery News
Tools & Resources
Recovery Dating Sites
Online Dating Sites
Webcam Sites
Personals / Chat Sites
Miscellaneous