Serenity: A Companion for Twelve Step Recovery
Listed by Members of Recovery Passions
Calling All Readers! Like The Site Library?
Help Spread The Word...Tweet Our Crazy Awesome Awesomeness!
Sponsored Ad
go back to library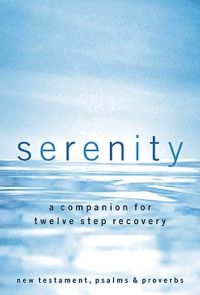 (click to view book on amazon.com)



Dr. Robert Hemfelt, Dr. Richard Fowler


Now you can discover for yourself the principles behind the Twelve Steps as they occur in Scripture through this best-selling New Testament.

You will find an introduction to the Twelve Steps of recovery with each step listing recovery meditations and related recovery scriptures. As you read and meditate on Serenity, you will begin to see how the God of the Bible speaks directly to your needs. He will liberate you from debilitating addictions to restore you to wholeness and a perfect relationship with Him.



People who list this book:



go back to library



















NO STINKY DATES Amazon Ads




What is Recovery?
Recovery News
Tools & Resources
Recovery Dating Sites
Online Dating Sites
Webcam Sites
Personals / Chat Sites
Miscellaneous