Left 4 Dead 2
Listed by Members of Recovery Passions
Calling All Video Game Players! Like The Video Game Site Library?
Help Spread The Word...Tweet Our Crazy Awesome Awesomeness!
Return to Video Game Library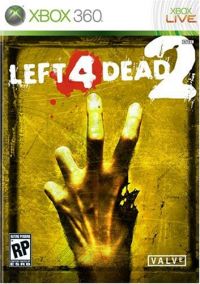 (click to view game on amazon.com)


Electronic Arts

On day one, Left 4 Dead 2 features more co-operative campaigns, more campaigns and maps for the versus game modes than the original Left 4 Dead did, plus support for Survival Mode right out of the box.

People who list this game:



Return to Video Game Library



















NO STINKY DATES Amazon Ads




What is Recovery?
Recovery News
Tools & Resources
Recovery Dating Sites
Online Dating Sites
Webcam Sites
Personals / Chat Sites
Miscellaneous